UP is definitely an awesome movie . I adore Carl & Ellie 's love life . How they manage to be in love since they first met . It's a sad movie yet adorable . One of the best pixar movies and I will absolutely keep watching it over and over again .
The last note wrote by Ellie before her death .
Russel the little boy that stows away on the balloon ride with Carl
and dug the dog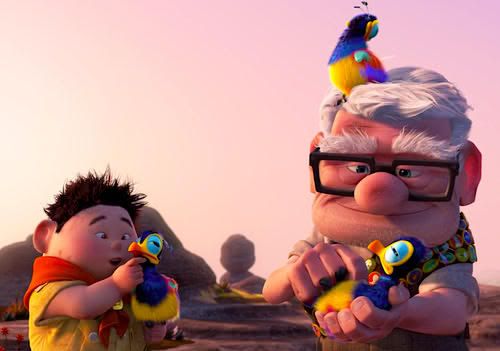 There's this colourful bird named kevin and those are her children! cuteeee!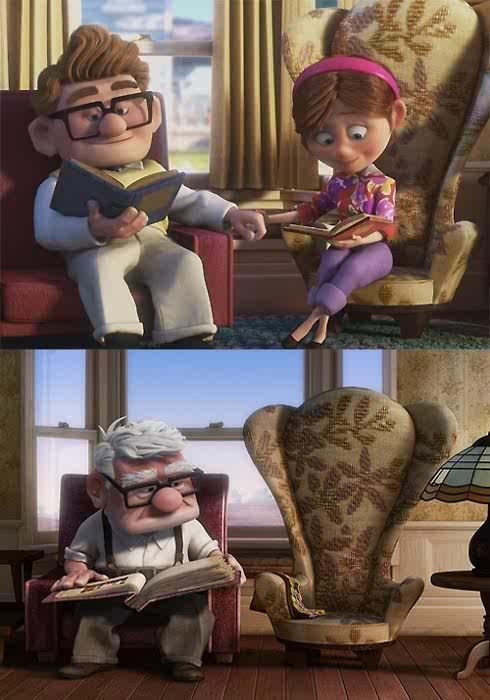 :(


Do you wish to tie balloons to your house and explooooreee?

A team of scientists, engineers, world-class balloon pilots, a 16X16 ft house, 300 balloons that fill up to 8 ft tall when inflated, and the National Geographic Channel will fulfill your wish .
They make one and we can explore south america like ohmygooood I really wanna stay inside the house for couple of weeks .
From pixar to reality w o w
:w I'm home alone and I have this thought to tie balloons around the house -_- I'm sooooo booooredd . Hey, download this song :
married life by michael giacchino
. Up's soundtrack :D will hand in this disc to fio's mommy . I wish I can hide inside her luggage and fly to sydney then eventually meet FIONAAAA! Missing her :'(